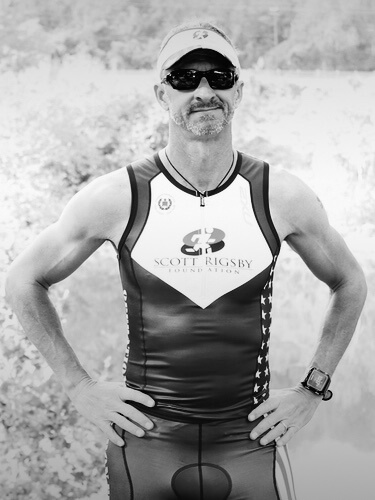 Alfonso Ahuja (a.k.a - Al)
I think it is invaluable that a coach and athlete connect both in training and on a personal basis. To connect you have to find some common ground so it is important to get to know each other.
I was born and raised in the small Central American country of British Honduras now called Belize. I rode my Raleigh cruiser bike back and forth to school, nurturing my love for cycling at an early age. I would often stop by the only bike store in town and watch the celeste Bianchi hanging in the window and dreamed of owning it. After graduating from High School, I attended the University of Cincinnati earning my Bachelor's in Business Administration and a commission as a 2nd Lieutenant of Infantry in the United States Army. I started my career as an Infantry officer in Germany. While living in the bike friendly city of Berlin I was able to catch two stages of the 1986 Tour de France, reigniting my passion for riding. I met my wife Andrea in Berlin and we got married in Columbus, GA a few years later. I have been happily married for 27 years and have two daughters, Hayley (21) and Hannah (14).
My next Army assignment took me to North Georgia and introduced me to "hills" and the nearby vibrant North Atlanta multisport culture where I raced frequently in the Coors Lite Duathlon Series. Over the next 15 years my Army career took me all over the United States and overseas. I always had my bike and running shoes in tow. After a 20 year Army career, I settled in Columbus as a Program Manager supporting Army Acquisition programs at Fort Benning. Once settled in the area, I took to riding full time culminating in a trans Alps, 8 day, 700 mile, 50,000 feet of climbing bike trip through Germany, Austria and Italy in 2011. Following that adventure, I got into the pool and Ironman 70.3 Augusta suddenly appeared on my training and race plan. Ever since, I have trained and raced both long and short course distances enjoying the challenges of balancing family, work and sport. I really enjoy training with friends and being a part of the triathlon/multisport culture. My passion for the sport continues to grow. In 2016, I decided to harness my passion for teaching and mentoring, developed over a 30 year career in the Army and Corporate America, to coach athletes wanting a structured, personalized program to achieve their goals.
Achievements

Duathlon World Championships 2013, Ironman All World Athlete Silver 2015 and 2016, 3 X Nationals qualifier.
Certifications
USA Triathlon Level 1, USA Cycling Level 3, Training Peaks Level 2 Certified Coach, Road Runners Club of America Level 1, US Masters Swimming Coach Certified Level 1 and 2 (Feb 17), Ironman Coach Certified (Jan 17).